Microsoft Dynamics 365 Finance & Operations
Unlock Superior Financial Control with Dynamics 365 Finance & Operations
Dynamics 365 Finance & Operations is a comprehensive financial management solution that is part of the Microsoft Dynamics 365 suite. It's designed to help businesses keep pace with evolving needs, optimize their financial models, and stay prepared for operational and process changes.  
According to a study conducted by Forrester Consulting on behalf of Microsoft, deploying Dynamics 365 Finance delivered a substantial ROI and cost savings of more than $3.5 million. We have created this guide to provide you with an in-depth understanding of the capabilities of this powerful financial management solution and its application across various industries.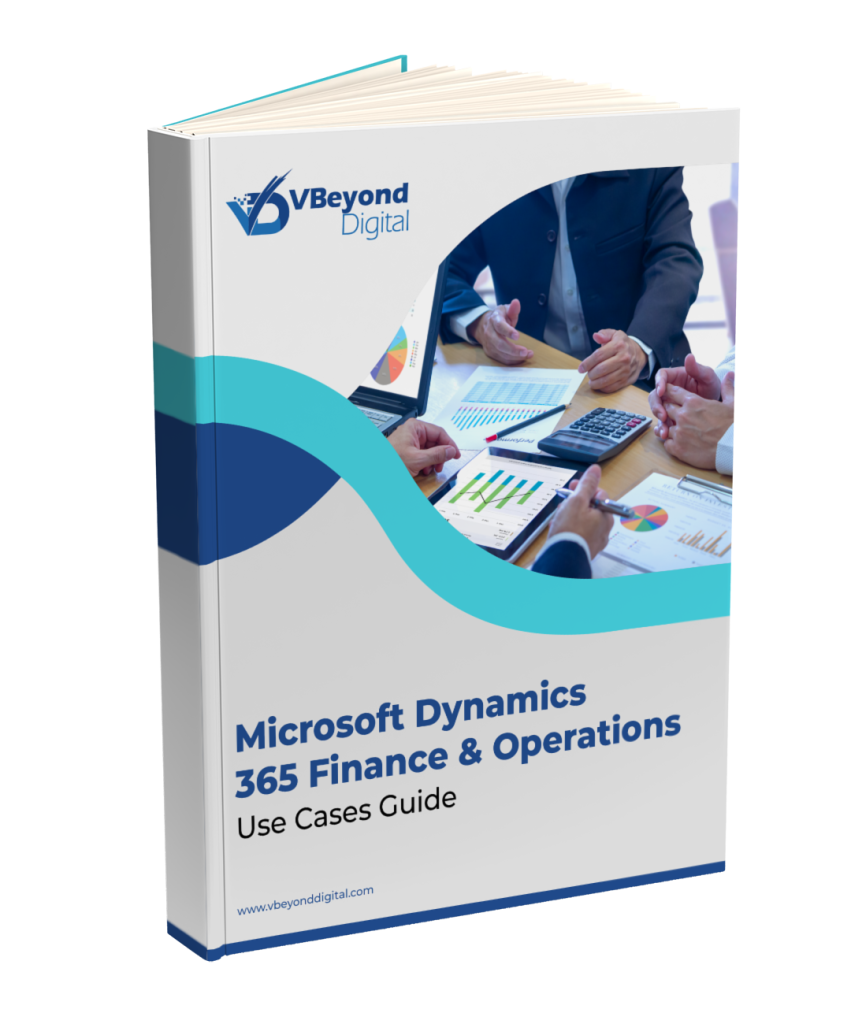 What This Guide Covers
From manufacturing to healthcare, every industry faces unique challenges. Our guide explores how Microsoft Dynamics 365 Finance & Operations addresses these challenges, helping businesses maximize financial visibility and profitability, automate business processes, reduce costs, and manage global financial risks. 
An introduction to Microsoft Dynamics 365 Finance & Operations and Business Central

 

In-depth exploration of key features and benefits

 

Insights into how these platforms can address industry-specific challenges

 

Comprehensive guide to successful implementation, including best practices and potential pitfalls

 
Partner with VBeyond Digital for Dynamics 365 Migration and Implementation
VBeyond Digital brings a wide range of experience and expert technical talent to help organizations with the strategic implementation of Dynamics 365 Finance and Dynamics 365 Business Central.  
If you're considering migrating from Dynamics AX, we can assist you in smoothly transitioning to the modern and robust functionalities of Dynamics 365 Finance & Operations. Our team fully prioritizes performing a smooth transition with minimal disruption to your operations and faster adoption.  
Ready to take the next step? Reach out to us at info@vbeyonddigital.com for a consultation and unlock your organization's true potential.